PSG goalkeeper, Marcin Bulka wrecks £200k rented Lamborghini in horror crash while on lockdown in Poland (Photos)
Marcin Bulka, a Polish professional footballer who plays as a goalkeeper for Paris Saint-Germain in France, wrecked a rented £200,000 Lamborghini Huracan Evo Spyder in a horror crash during the lockdown in Poland.
The 20-year-old former Chelsea goalkeeper was driving near his hometown of Wyszogród, at around midnight on Wednesday night when he crashed the Lamborghini.
Pictures shared on social media on Thursday showed the car was badly damaged.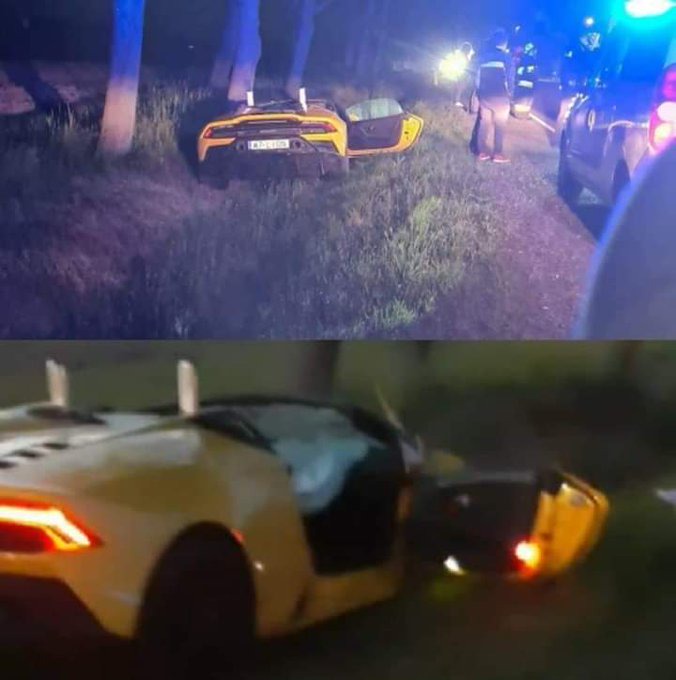 According to the Sun, Bulka attempted an overtake, before he crashed into an oncoming car. He escaped unhurt and was released from the hospital along with two others following a check over after the horror crash.
The crash caught the attention of the head of the Polish FA who hit out at the Under-20 international stopper.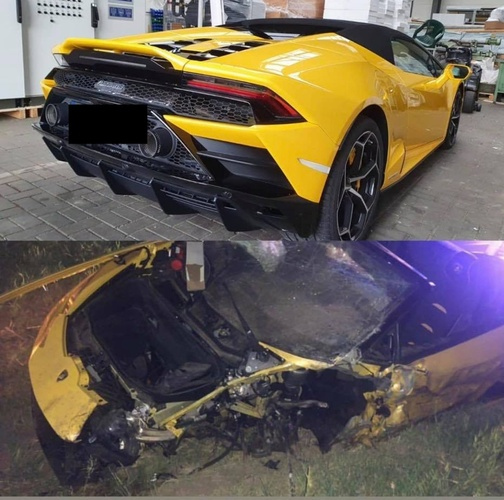 Current head of the Polish Football Association (PZPN), Zbigniew Boniek tweeted pictures from the crash site and wrote: "The question is what will he drive when he starts playing?"
Bulka signed for Chelsea from FCB Escola Varsovia in 2016, before sealing another move to join PSG for free on a three-year contract last summer.